The Gorillas of Rwanda with Nelis Wolmarans
Join top primate photographer Nelis Wolmarans on this ultimate photo safari to see the Mountain Gorillas of Rwanda along with some amazing cultural photo opportunities in this stunning country.
The safari starts in Kigali, the capital, famed for its undulating landscape and bustling streets – it's a wonderful city! You will be met at the airport and transferred to our hotel where you will meet up with Nelis and your fellow photographers.
That afternoon is set aside to relax and then there will be a briefing on what to expect over the next few day followed by dinner.
The next morning we will have time to visit the genocide memorial which is obviously heart-rending but an important historical landmark testifying to an event that thrust this normally peaceful country into the world's consciousness for all the wrong reasons.
Following our visit, we will head out of Kigali in private 4x4s towards the world famous Parc des Volcans (the Volcanoes National Park) which is home to our primary photographic subject, The Mountain Gorilla.
On the following morning, it's an early start as we head to the park gates to start the first of two gorilla treks. Nelis is a veteran of many gorilla treks from his time based in Rwanda and has an encyclopaedic knowledge of each of the family groups, the individuals and the group dynamics. We will be allocated a group and immediately Nelis will be able to brief you on what to expect and look out for when we get to them. This is a huge advantage as we are only allowed one hour with the family.
The treks themselves vary depending on where our particular family spent the night. The average trek takes around two hours to find the gorillas. The pace is not too fast and is dictated by the slowest member of our party. There is no rush and plenty of photo opportunities to be had along the way. We do encourage our clients to make use of a local porter to carry our camera bags as this is an excellent way of the locals to earn income for themselves and their family.
Once we get close the Gorillas we will be guided in closer by the rangers who spend all their time with these magnificent animals. With cameras at the ready encountering your first Mountain Gorilla is one of the most awe-inspiring moments of any wildlife photographers life. Before you know it you are just metres away from these gentle giants as they go about their daily existence. They are so habituated to the daily human visits that they rarely pay much attention to us allowing for some intimate portrait photography of the Silverbacks, Black backs, females and juveniles that make up each family group.
During the hour we photograph together with Nelis as he offers advice on different images that can be taken as well as explaining the behaviour of the individuals and the dynamics of the groups. This helps predict certain moments and opportunities to make the most of your allotted time.
When the hour is up we make our way back to the lodge where we will spend the afternoon in post-production editing the images taken so far. It's essential that you bring a laptop with you for these sessions along with an up to date version of the editing software package of your choice. Nelis is a highly skilled photo editor and will be able to assist you throughout the safari.
The next day we head to the park gate for our second gorilla trek of this safari. As with the first, we will be allocated a (different) gorilla family for us to visit on this trek. The advantage of doing two treks in the same itinerary is to ensure that you get all the shots that you want from this experience. Sometimes the initial encounter can be somewhat overwhelming and a second trek allows you to focus more on particular shots so that you end up with a comprehensive portfolio. Again Nelis is on hand to assist you throughout the encounter.
That afternoon is another opportunity for some group editing back at the lodge and a final dinner with your fellow photographers.
On the final morning, we leave the lodge allowing us plenty of time to drive back to Kigali for the outbound flights of the group members.
Set Departure
$7,300 
pps
4 – 8 September 2019
Expert guidance from Nelis Wolmarans

Meet and Greet upon arrival in Kigali, Rwanda.

One night at The Kigali Marriot Hotel (Dinner bed and breakfast included)

Visit to the genocide memorial in Kigali

Return transfer in private vehicle to Volcanoes National Park (wifi onboard)

3 nights at Mountain Gorilla View Lodge (Full Board)

2 Gorilla Trek permits ($1500 each)

Emergency Evacuation Cover in case of injury
All drinks other than those mentioned

Gratuities, laundry and items of a personal nature

Porter fees for each Gorillla trek
Suggested Add-ons
If you are interested in any of the below add-ons, chat to your travel planner or mention it in the enquiry form below.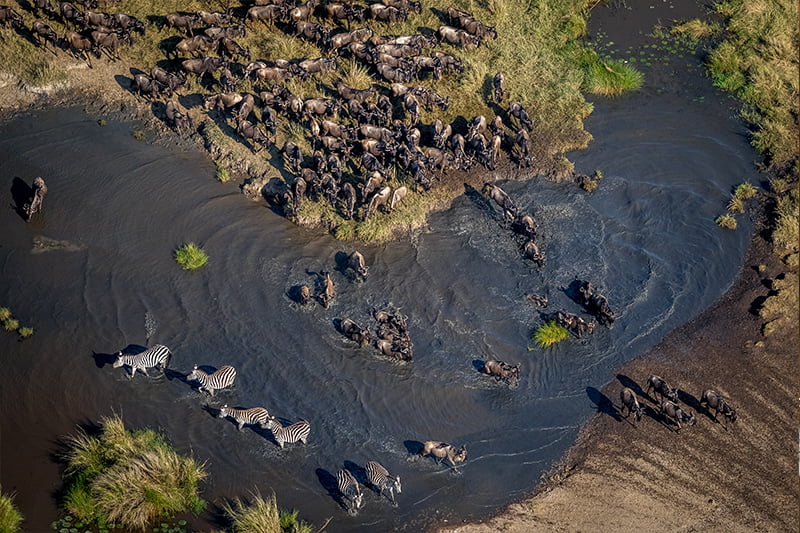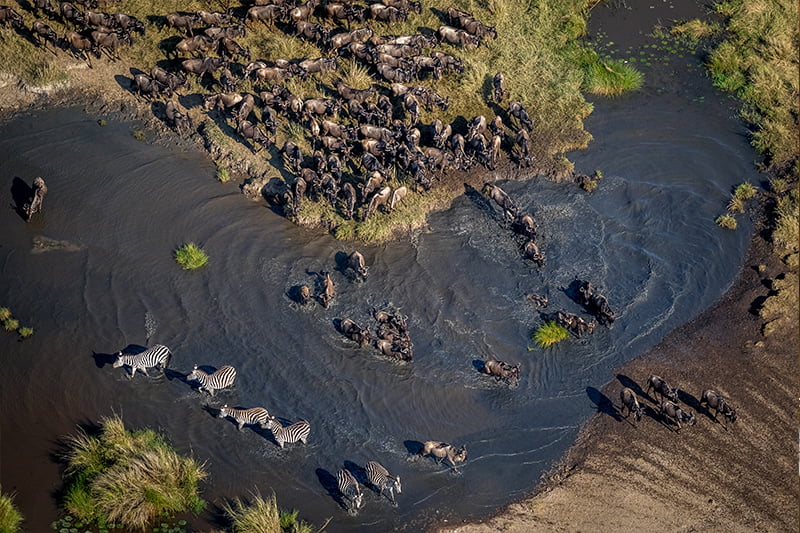 Masai Mara
Africa's most iconic Game Reserve is spectacular all year round but especially during the Great Migration. Easy accessibility from Victoria Falls and Cape Town too make it an amazing add on.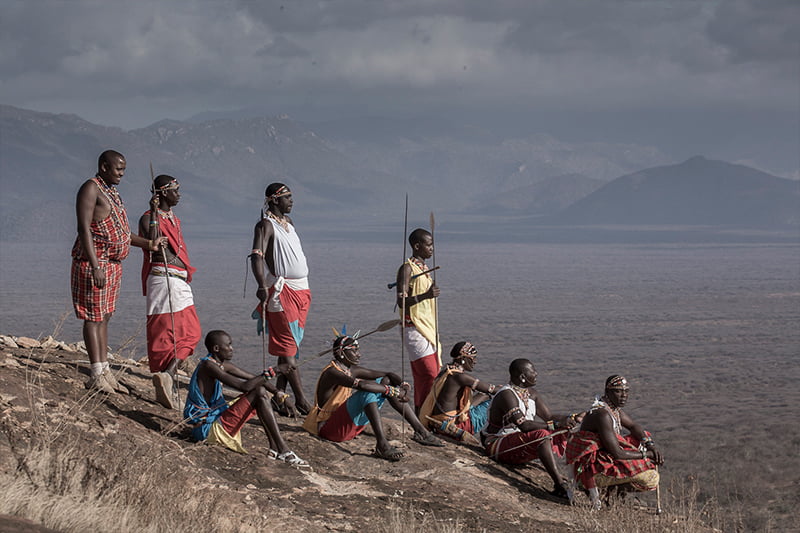 Samburu
Kenya's hidden gem and home to the "endangered 5" and the mighty Samburu warriors. Exotic species, amazing lodge, landscapes and wonderful people. Samburu is an excellent addition to any Kenya safari itinerary.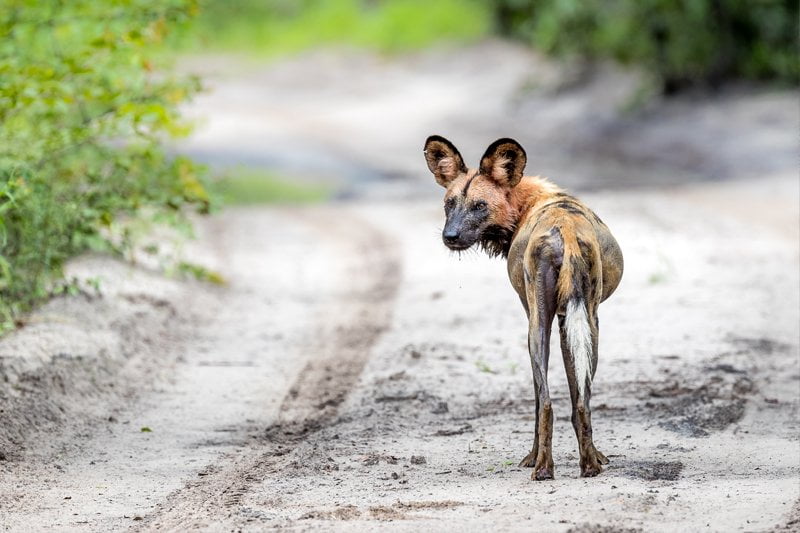 Ultimate Pangolin Photo Safari
Travelling from Victoria Falls to the shores of Cape Town is the quintessential Southern Africa safari itinerary. This safari takes in the glorious Victoria Falls, the best of Botswana and the beauty and energy of The Mother City in one seamless photo safari itinerary.
The choice of lenses can be a tricky one here. You want to take as many options as possible but not be too weighed down on the trek. Luckily we include the services of local porters for the trek which not only creates employment for the local community but allows us to carry more gear if needs be. Taking a small video camera like a GoPro is also a great option for getting some amazing video footage.