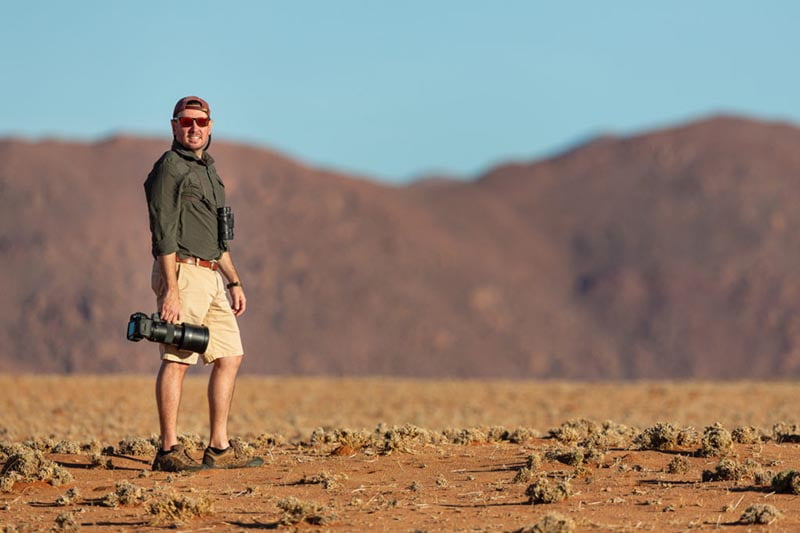 Keith Connelly
Keith Connelly Photography
South Africa
Keith Connelly is a renowned Wildlife Guide, Professional Photographer, Photographic Guide, Travel Addict and Sigma Brand Ambassador.
He began his career as a guide working in the exclusive lodges of South Africa where he gained a great love for photography, but an even greater passion for the planet's wildlife and love for the personal experiences and the pure joy that capturing and sharing nature's best moments offer.
His 20 years of experience guiding clients and travelling in some of Africa's foremost wild places and has developed a great understanding and knowledge of wildlife behaviours and habits of Africa's wildlife photography and a deep understanding of its wildernesses.
Keith is of the firm belief that extraordinary safaris and wildlife experiences are felt more by the heart and soul than seen or heard with eyes and ears. Capturing these wonderful natural moments is all about the experiences themselves leaving an indelible emotional memory that will last a lifetime.
In recent years he has developed a real joy in teaching all of the finer aspects of nature photography to clients and fellow photographers and now plies his trade privately guiding his clients and offering Photographic Safaris across Africa.