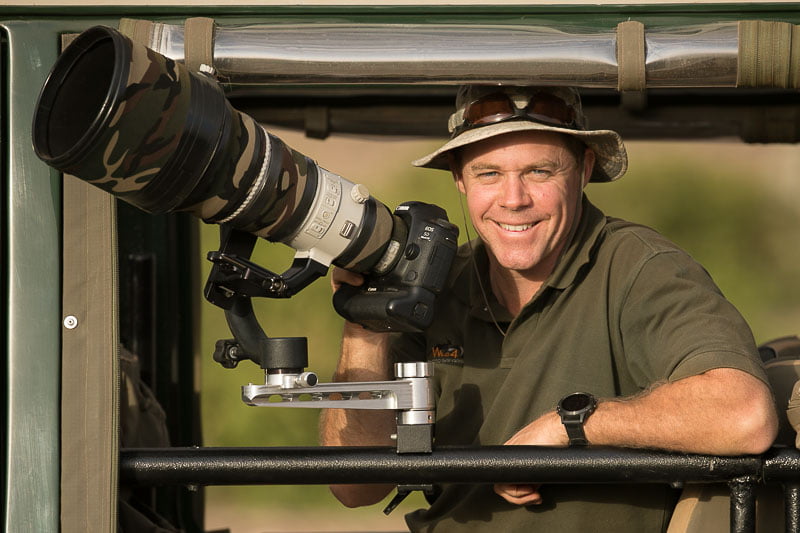 Stu Porter
Wild4 African Photographic Safaris
Australia
Stu Porter and his wife, Justyna, have owned and operated their own family-run Photographic Safari business in Africa since 2003. They specialize in small group photo safaris to Africa's most iconic locations, including South Africa, Kenya, Tanzania, Botswana, and Namibia.
Stu was born in Zimbabwe and grew up in Africa, Justyna was born and bred in Poland, and they met in the USA. Having worked at the famous Harrods of London, on first-class cruise liners and at one of the UK's largest travel consolidators, Justyna has the perfect background to handle the administration.
Stu has a BA (Hons) degree in Wildlife Photography obtained through Lancaster University in the UK and enjoys nothing more than helping people improve their wildlife photography skills.
Stu, Justyna and their two young daughters recently emigrated to the Australian island state of Tasmania, where they are currently based.
WILD4 is a family business with a sincere and genuine passion for its clients and Africa's wild animals and places.