Madikwe
A GUIDE FOR PHOTOGRAPHERS
Madikwe Private reserve is, in our opinion, one of the most underrated and unknown reserves in South Africa
….and one of our all-time favourite places to photograph.
It is relatively new having only been converted from farmland in 1991 and now comprises 750 square kilometres (290 sq miles) which makes it the fifth-largest game reserve in South Africa
Madikwe is home to Jaci's Tree Lodges which our partner property on the reserve run by the dynamic duo of Jaci and Jan van Heteren and their exceptional staff.
We have always had good big cat sightings at Jaci's in Madikwe as well as sightings of Wild Dog. The advantage of having a few camps traversing the reserve is that there are several sets of "eyes" at the same time and the guides are all on the same radio frequencies to help each other.
Jaci's Tree Lodge is of course home to The Terrapin Hide that was built by Guts. The hide is set right in the middle of a waterhole and is accessed through a tunnel that sits below the waterline and is accessed from within the fenceline of the lodge.
The unique opportunity to photograph animals at water level is a truly unique wildlife photography experience. The hide is accessible 24/7 with a sleep-out deck above should you wish to pull an "all-nighter".
Photo Safari Activities in Madikwe
Game Drives
Unlike some other reserves in South Africa, all of the lodges in Madikwe are allowed to traverse the entire reserve. In Sabi Sands fir example the actual area that you are allowed to explore is strictly demarcated to each camp which can be frustrating at times.
All of the guides on the reserve share a radio frequency to coordinate and help find key sightings. Three cars are allowed at each sighting but being a large reserve this is well-managed and we never feel rushed off a sighting.
Off-roading for positioning is allowed at special sightings only so as not to damage the bush unnecessarily.
Jaci's tree lodge has a specialist photographic game viewer that can be booked in advance with a maximum of four photographers and gimbals mounted.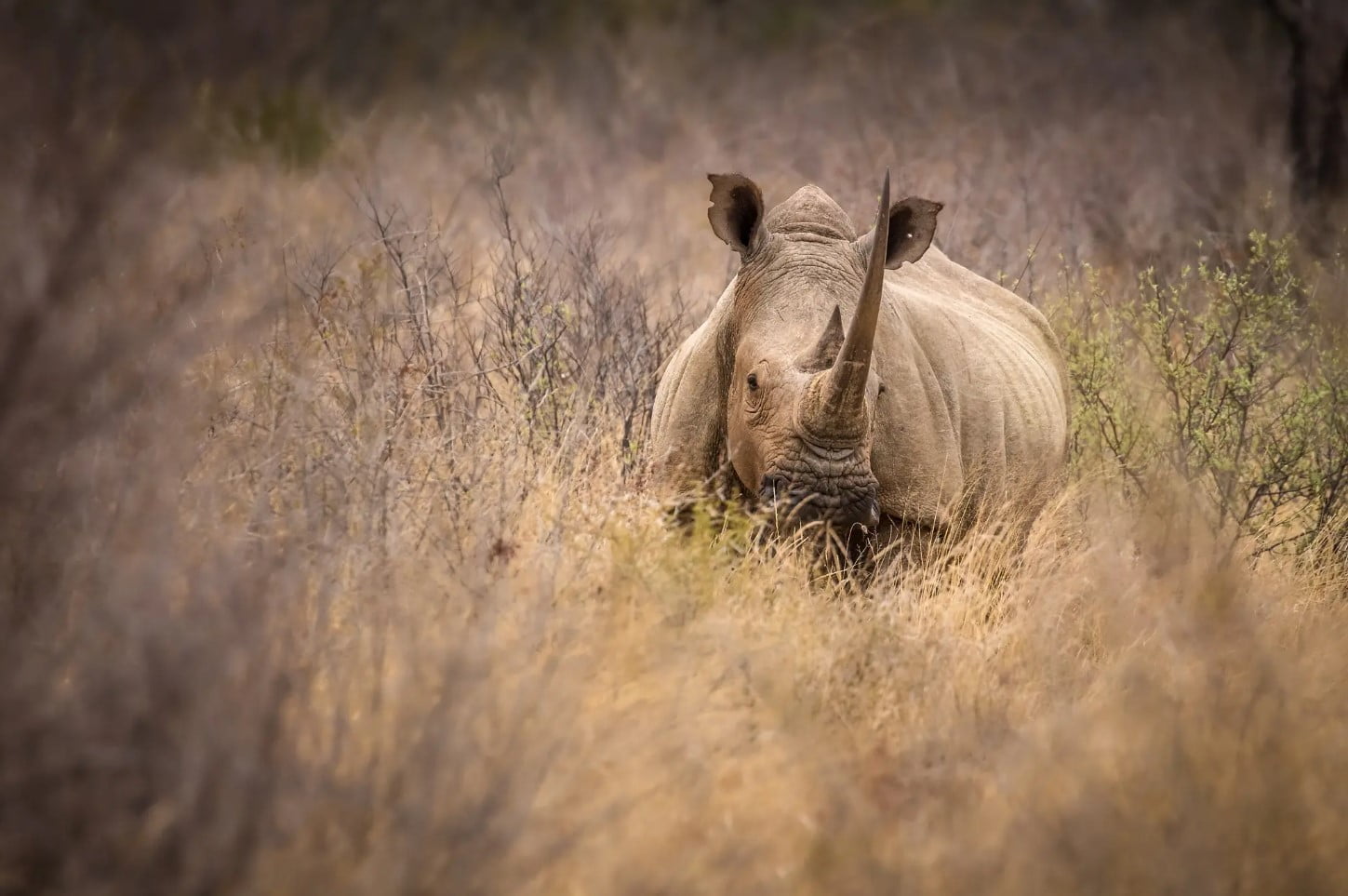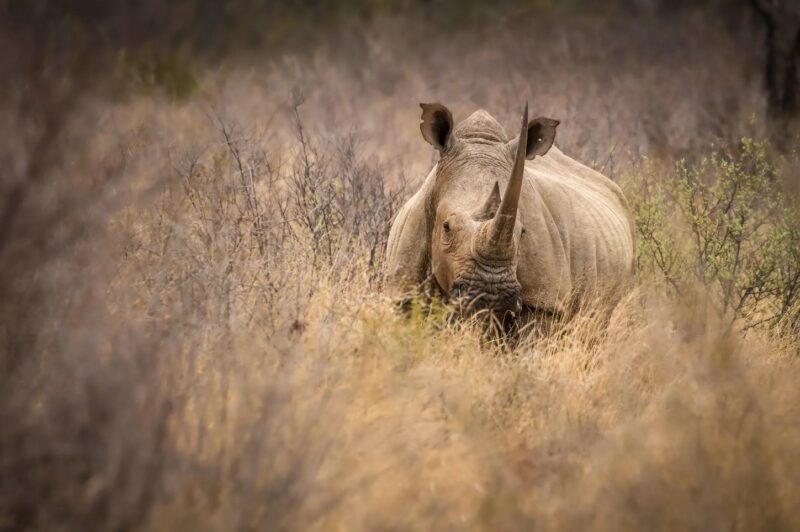 More Info
With the reserve sitting between the two distinct ecosystems there is a huge variety of flora and fauna to be found in Madikwe as far as photographic subjects are concerned.
It is estimated that there are over 60 large mammal species and approximately 350 birds. There are very good populations of Lion, Cheetah, Leopard Elephants, Buffalo, White and Black Rhino as well as Wild Dogs. Sightings of Brown Hyena are quite common.
Plains game is well represented with lots of Zebra, Giraffe, Wildebeest, Kudu and some Eland.
With there being several lodges on the reserve the constant presence of game viewers mean that the animals are very relaxed and habituated.
There are plenty of raptors and larger birds like Ostrichs and secretary birds. Other ornithological highlights include Marico Flycatcher and the world heaviest flying bird – the Kori Bustard.
Madikwe is in the North West Province bordering Botswana and sits in the basin of the Marico River. The reserve comprises some wide-open grasslands, rocky outcrops, bushveld plains and a single mountain…very handy for getting your bearings!
Madikwe sits in a transitional area between the Kalahari Desert and the bushveld of South Africa which mean there is a great er diversity of species than found in each area independently.
The climate is very pleasant at most times of the year although it can be incredibly hot at times in the summer and the morning game drives can be bitterly cold in the winter months but that soon subsides as the sun rises. Please check with the travel planners to you pack appropriately for your chosen time of travel.
Air
Charter flights from Johannesburg are the quickest way to get to Madikwe with the landing strip only 15 minutes from the camp. The flight costs are comparable to the charter flights in the Okavango and also connect Madikwe with the Greater Kruger area directly should you wish to visit Jaci's properties there: Jaci's Sabi House and Cheetah Plains.
Land
From Johannesburg, it is a three-hour drive to Madikwe, which is mostly a motorway, with the last 45 minutes on a decent dirt road to the park gate. Yoiu can rent a car to do this or a transfer in a minibus can be arranged.
An alternative way to get to Madikwe from The Chobe (Kasane) or The Delta (Maun) is to fly on the domestic Air Botswana route to Gaborone which is only 1 hour away from Madikwe across the border in South Africa. In principle, this seems like a quick and easy solution however the erratic and constantly changing schedule of Air Botswana can mean arriving in Gaborone at night and having to stay in a hotel there to wait for the border to open in the morning. Gaborone is a nice city though (more like a large town), with some decent hotels and restaurants, so it's not all bad. We are able to organise a transfer to Jaci's from Gaborone in a private vehicle
Madikwe is great all year round. There is no distinct movement of animals as it is an enclosed reserve albeit a large one. The winter months (April to October) can be very cold in the mornings but a lovely average temperature of 25c (77 Fahrenheit). The Summer can be very warm with isolated showers but this is when the majority of bird species are around and the bush is much more green making for excellent backgrounds to the images.
Madikwe is a brilliant photo destination all year.
Our safaris in Madikwe
Type: Bespoke Photo Safari
Where: Zimbabwe, Botswana, South Africa
When: All year round
Duration: 12 Days
Price from: USD7,950