Chobe, Delta and Kalahari Hosted Photo Safari
In 2021 we are adding the amazing Central Kalahari to our other iconic photographic destinations – The Chobe and Okavango Delta – for a 10 day hosted wildlife photo safari. Led by one of our resident photo hosts you will spend three nights in each destination photographing in a group of no more than eight guests. Starting on The Pangolin Voyager Houseboat, on The Chobe River, you will then fly into the Okavango Delta for some more land based photography at Bushman Plains.
The final destination is the Central Kalahari and three more nights at Dinaka where you will find the rarer less photographed species as well as enjoy some hide, night drive and star photography sessions.
Wherever you are arriving from on the first day (whether it's across the border from Victoria Falls or off the flight from Johannesburg) you will be met at The Pangolin Chobe Hotel by your photographic host who will accompanying throughout this epic photographic safari.
The Pangolin Voyager is actually moored on the Namibian side of the river so you will then exit Botswana again and enter Namibia which is a very straightforward, simple but definitely unforgettable border experience.
The Pangolin Voyager has five cabins which mirrors the five tents at Bushman Plain in the Okavango Delta so the group will have both exclusively for the first week of the safari. We have three different mooring spots along The Chobe River and we will visit them all while onboard. Alongside the houseboat is one of our eight seater photo boats which we will use for our morning and afternoon activities out on the river looking for subjects to photograph.
As this safari operates throughout the year The Chobe River offers up different subject matter from month to month. In the (African) Summer months between November and April you will have amazing birdlife everywhere as the "migrants" take up their annual residency. There will still be large mammals around such as elephant, buffalo and hippo as well as resident crocs and antelope, so all in all an excellent time to photograph, with lots of bright green backgrounds and baby animals everywhere. The (African) winter months, between May and October, will see larger numbers of elephants as the water becomes more scarce inland and the river becomes more popular.
The reason we chose to start Pangolin in the Chobe is there is always something to photograph in The Chobe. No matter when you decide to join this safari, throughout the year, you are sure to start with a bang and plenty of "keepers".
Each Pangolin Photo Host has been allocated a number of groups throughout the year at different times of the year, so if you would like to join anyone in particular, please let the travel planners know. They will be on hand during every morning and afternoon cruise on the photo boat to help you with your photography. If you don't have a camera of your own we are able to supply you with one free of charge for the duration of the safari included in the price along with as many memory cards as you require.
With the group restricted to only eight people, it's ideal for novice and pro photographers alike as the photo host is able to attend to each guest in equal measure, especially on the photo boat. If you are a complete novice then we recommend perhaps coming to the Pangolin Chobe Hotel for a couple of days before to learn the basics before you join the group. This is also advisable for more experienced photographers who might not have been in the field for a while just to get your "eye back in" and the muscle memory functioning!
Inbetween game activities there will be hosted image review and group editing sessions. For this to be truly effective you will need to have your own laptop with you with the latest version of an editing programme installed and updated. Our software of choice is Adobe Lightroom and we have a free online course you can start before your arrival so that you are familiar with its functions if you haven't used it before.
Other than that you will be well fed and watered on the houseboat with all the meals and drinks (soft and alcoholic) included in the package – and that goes for the whole itinerary.
The cabins onboard are all en-suite and air conditioned and can be configured as double or twin beds.
On day four we will make our way back into Botswana to meet our charter flight into The Okavango Delta. The flights usually depart at around 11am.
Bushman Plains is a fantastic community-owned camp in some of the most sought after game viewing areas of the Okavango Delta and a quick flight from Kasane straight into an airstrip a few kilometres from camp.
Upon arrival you will have time to settle into your en-suite tent and unpack before a high tea and then your first game drive of the safari. We have a policy of no more than four guests per vehicle in the Delta and we will pair up photographers of similar experience and ability in the vehicles. The Photo Host will then divide his or her time between the two game vierwers. Hopefully after three days shooting on the river everyone in the group will be shooting with confidence and understanding of the settings required for each sighting. All the vehicles have beanbag mounts rather than gimbals. The two vehicles are in radio contact to help with locating sightings…..and here is the main reason why we love Bushman Plains so much!
The camp is a good old fashioned, down to earth, honest bush camp. There are no frills. Just everything you need for a very comfortable stay. What is does have however is some of the best trackers in the business and plenty of wildlife and if you are like us that's what really counts!
The guides AND trackers on each vehicle have called this area home for generations and are some of the most enthusiastic and passionate safari guides we have encountered. They love nothing more than finding great subjects such as lions, leopard, cheetah and especially wild dogs and also encourage our guests to get out of the vehicle (when appropriate) to look at the tracks and signs to fully understand the tracking process. It's safari as it should be without the unnecessary frivolity that misses the point on so many cookie cutrter safaris these days. It's all about the wildlife here!
In between drives there are more editing sessions to be had in the editing tent as well as some down time to enjoy being in this pristine part of the world.
After one week of early starts and over excitement The Kalahari by its very nature tends to be a slightly more relaxed environment and the perfect third destination for this safari. As a desert the animals tend to congregate more around the waterholes which makes it the perfect location for some hide photography. Dinaka, the camp that we have chosen to partner with, has an excellent waterhole hide with more in the planning phase.
Dinaka sits on a private reserve, bordering the massive Central Kalahari Game Reserve. Here you will find an environment very different to what you have experienced in The Chobe and Delta before. The bush is slightly thicker and thornier and the animals seem to be a little different too as you would expect based on the ecosystem. Oryx, springbok, brown hyena, black-maned lions, jackals as well as cheetah and wild dogs do well here.
The camp is owned and managed by safari legends Ker and Downey and is certainly the most luxurious of the three, but by now you will have earned a little pampering. The communal areas of the camp are fantastic and the rooms spacious with private verandas looking towards a busy waterhole. The vehicles all have beanbag camera mounts and again is maximum four per vehicle for the game drives with the photo host alternating between the two game viewers.
The waterhole hide at Dinaka is a sunken "bunker type" hide and can seat the whole group together with the host. You will be photographing out at water level as the animals arrive, to slake their thirst right in front of you. It's a very special place to be and photograph from.
As a camp Dinaka is very flexible with their timings and earlier starts or later finishes to game activities are all accommodated for to make the most of our time there. One activity not to be missed is a walk through the bush with the resident bushman guides where you will learn about their traditional subsistence way of life  from what at first sight appears to be such a stark environment culminating in a demonstration of traditional fire making techniques and some story telling as the sun sets.
The night sky of the Kalahari is breath-taking especially at certain times of the month, when there is a new moon, and if the conditions are right we will take the opportunity to practice some astro and star trails photography.
Again during the day there will be editing sessions but also the opportunity to have some downtime by the pool or on a snooze with a good book on the deck…..with your camera close at hand in case something appears at the camp's waterhole of course!
On the last day you will depart to Maun airport and bid farewell to your fellow photographers and the host but that need not be the end of your safari. There are daily flights between Maun and Cape Town and even Gaborone, the capital of Botswana, from where it's a short transfer across the border to South Africa and the wonderful Jaci's Tree Lodge in Madikwe!
Photographic tuition, advice and editing assistance throughout by Pangolin Photo Host

Use of a Canon DSLR camera and telephoto lens (if required) incl memory cards

3 nights onboard the Pangolin Voyager Houseboat (Full board)

Twice daily activities on the Chobe river on a Pangolin Photo Boat

Charter flight from Kasane to Bushman Plains, Okavango Delta

3 nights at Bushman Plains (full board)

Twice daily game drives (maximum four per vehicle)

Charter flight to Dinaka, Central Kalahari

3 nights at Dinaka (Full board)

Twice daily game drives and use of the Dinaka bunker hide

Bushman cultural walk at Bushman Plains and Dinaka

Charter flight from Dinaka to Maun

All park, landing and concession contributions
Gratuities, laundry and items of a personal nature

Visa fees for Botswana and Namibia (if required)
Suggested Add-ons
If you are interested in any of the below add-ons, chat to your travel planner or mention it in the enquiry form below.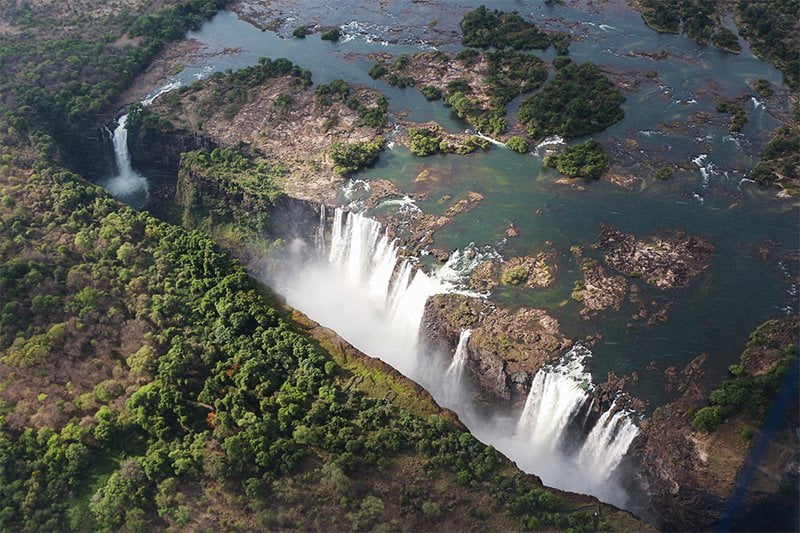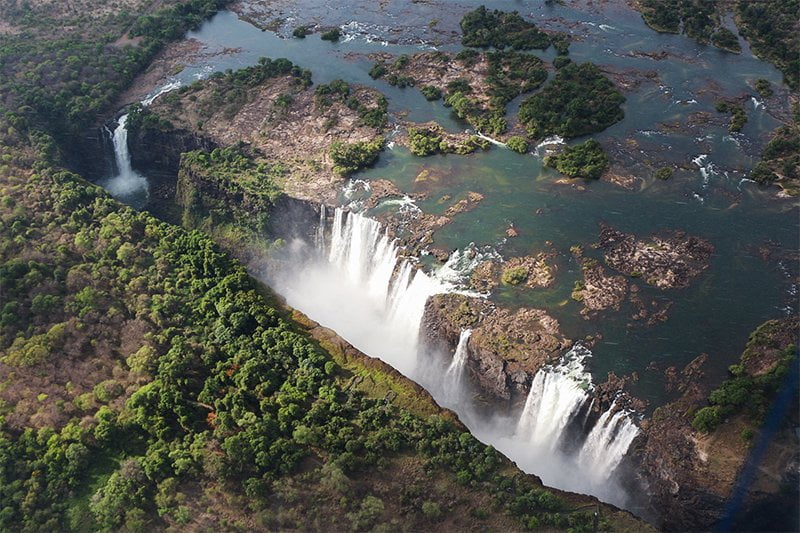 Victoria Falls
A marvellous way to start or end a Southern Africa photo safari itinerary. A visit to Mosi Oa Tunya – The Smoke that Thunders. We have a selection of hand-picked hotels that we use.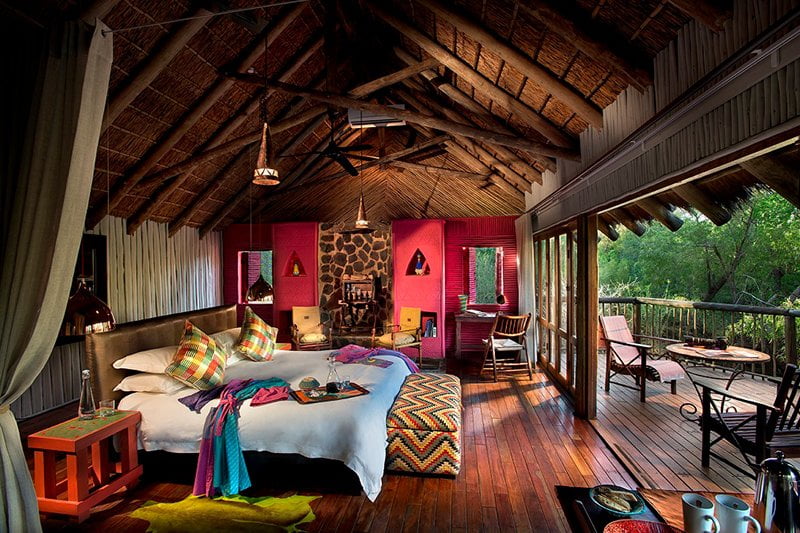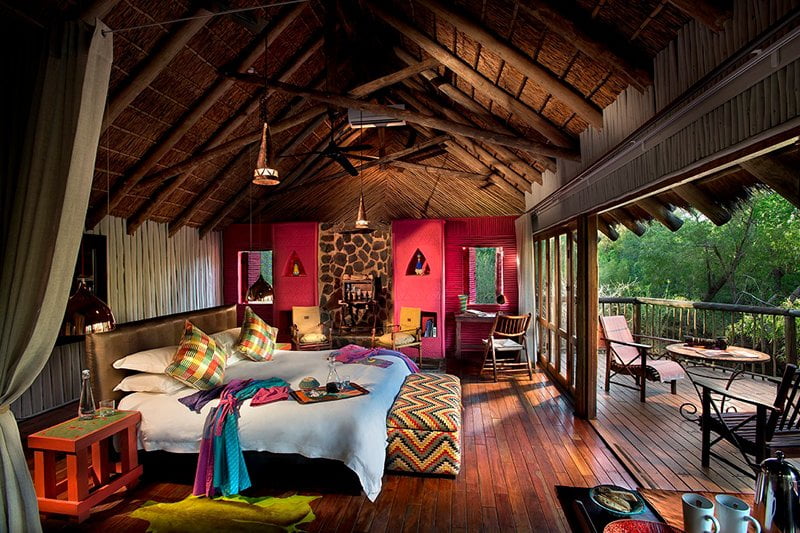 Madikwe
South Africa's best kept safari secret. Madikwe is home to good populations of Rhino, big cats and wild dogs. There we have a fantastic partner property – Jacis. Option on the way to Cape Town.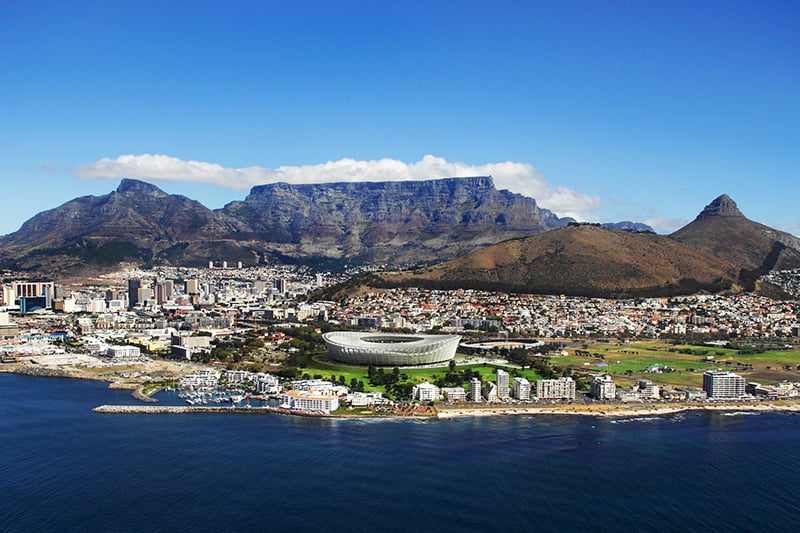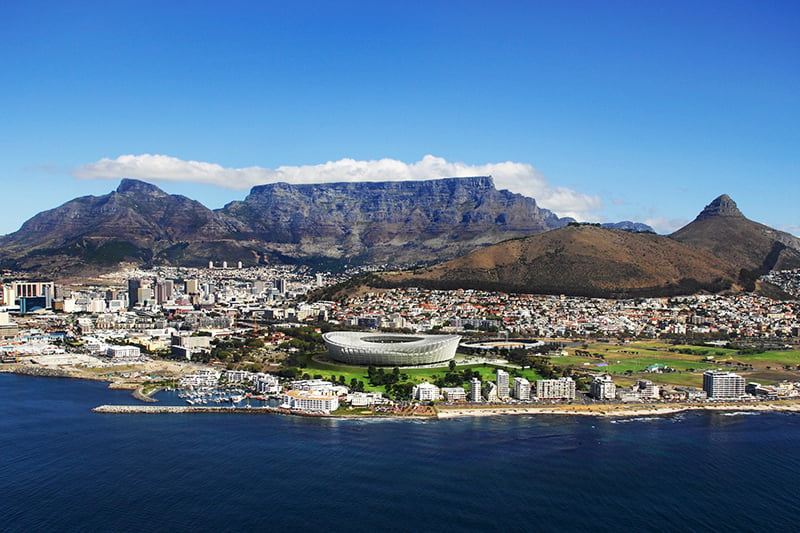 Cape Town
The Mother City and Africa's most cosmopolitan destination, Cape Town is a wonderful destination at the start or end of a safari. Beautiful scenery, delicious food, Mediterranean climate & photo opportunities galore!
As we are a group pf eight clients plus a photo host we use private charters wherever we can which allows for a little more luggage weight than the normal 20kgs. This means that you are able to slip in a couple of extra lenses should you wish to do so without the worry of being over the limit for the charter flights we will be taking. Please chat to one of our travel planners for more details.