Canon R6 Mark II for wildlife photography
Introduction to the Canon EOS R6 Mark II
It seems like only yesterday that Canon released the R6 mirrorless camera, so what have been the most significant upgrades to the Canon EOS R6 Mark II Camera for wildlife photography in particular? Pangolin Photo Host Charl Stols runs through this fantastic mirrorless new camera and its upgrades and new features.
Charl looks at some of the differences to the predecessor, the Canon EOS R6, and if these differences play a vital role in wildlife photography and make it worth upgrading to or buying this camera. And, of course, as always, we will show you plenty of wildlife imagery taken with the Canon EOS R6 Mark II.
Let's first look at the Canon camera body itself and how the camera feels. It is identical to the R6 in size, weight, and button layout. The only thing that has changed is the old power switch i.e. on/ off plus lock switch, now situated on the top of the camera rather than on the left side. Thankfully they have given the R6 II a dedicated switch between photo and video mode, which is a massive plus for anyone that often needs to change quickly between taking images and filming. On the Canon R6, it used to be quite a pain doing it via the mode dial, so this is a significant improvement.
There is a new multifunction shoe on top to connect microphones or flashes wirelessly, and the auto-focus joystick has been reworked and offers a slightly better feeling. Always a plus when you need to shift the focus point around!
Charl does note that, disappointingly, there are two identical UHS-II SD card slots instead of one faster CFexpress type B, which would've been conducive considering this camera's rapid frame rate and strong video capability.
Another positive aspect, however, is the improved battery life. Although the R6 Mark II uses the same battery as the R6, Canon has increased battery life. When testing this camera, Charl captured over 1500 raw images and a few video clips on one battery. The touchscreen and electronic viewfinder are identical to the predecessor. Still, new on the R6 Mark II is the ability to simulate an optical viewfinder to give a more DSLR-like experience, like the higher-priced Canon EOS R3 offer.
However, this upgrade is less critical for Charl because he would never compromise seeing the exposure changing in the viewfinder, which would be disabled when using this feature.
Now to the most exciting improvements of the R6 Mark II, the camera can shoot double the frame rate of the original R6.
So instead of 20 frames per second, it can fire off 40 frames per second when the electronic shelter is engaged with the compromise of dropping to 12 bits to achieve this. This is amazing for any wildlife action scenario, capturing the perfect frame naturally.
Canon also gives slower options using the electronic shutter, like 20 frames per second or five frames per second for moments when you don't need to capture the fast action.
While testing the camera, Charl almost always set his mirrorless camera to 40 frames per second. However, he notes that the buffer filled quickly when holding his finger down.
About 75 raw files and 190 JPEGs can be stored before the buffer hits. However, when shooting small bursts, it works excellently. In the end, a good wildlife photographer should be able to anticipate the right moments to fire away rather than blindly holding the shutter button down.
An excellent addition, which the R6 lacks, is that you can now choose to have a simulated sound when taking images instead of completely silent shooting in the electronic shutter. Yes, with the mechanical shutter, nothing has changed, which means the camera will still shoot 12 frames per second max. Same as on the first version.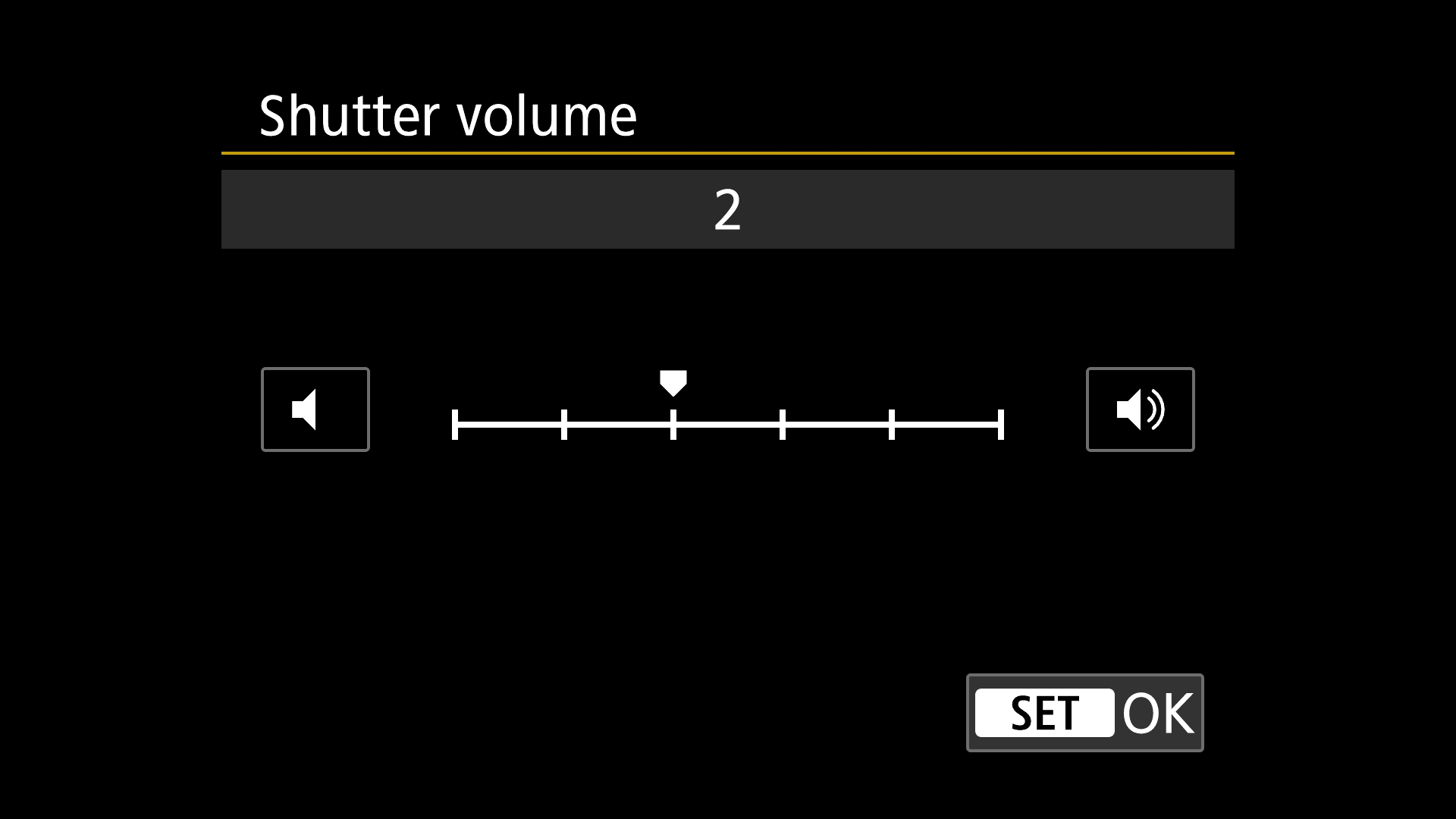 There are slight improvements in the Canon EOS R6 Mark II focus system as well. Although the camera uses the same dual-pixel seamless autofocus as the R6, subject recognition has been refined and works faster.
Charl found it very similar in performance to his Canon R3, which is excellent news for him as he feels that a R6 Mark II would be a fantastic second camera body.
Canon has also added more subjects for tracking, like aeroplanes and trains. But more interesting for wildlife photography is the addition of horses and zebras that Charl tested in the field and can confirm that it works well.
You can now prioritize the left or right eye of a subject and use an auto setting that is supposed to detect what subject you photograph. And therefore apply the best algorithm. If you want to switch quickly from an animal to a person, the camera will use the correct subject tracking without you having to change this in the menu. This is something that is not possible to do on the R6.
It's interesting for some of you who own the RF 800 mm F11 lens because the focus area is more significant than the R6. Charl presumes it will be the same for the RF 600 mm, but he still needs to test it specifically.
Lastly, his favourite autofocus update applies when shooting. When you film a subject that walks out of the frame, the camera starts focus hunting and, most times jumps to the background.
Canon EOS R6 Mark II includes a new subject or a focus detect priority mode that will keep the camera from refocusing once the subject has left the frame. A neat feature if you ask us.
The R6 Mark II has a new and improved full-frame sensor with a more competitive 24 million pixels versus the 20 million pixels of the R6. It, unfortunately, doesn't have a stacked sensor like the R3, but at the price point of $2500, it was also not to be expected, and although it is only a tiny increase in pixels, it's still an upgrade from the R6.
Regarding image quality, Charl combined the camera with Canon's RF 100 to 500mm lens — a popular combination for wildlife photography. There is nothing wrong with the image quality of this camera. This camera produces photographs with fine details, great colour, and sharpness. Charl is satisfied with the number of pixels and would rather compromise on cropping in a lot than deal with excessive image files slowing down his workflow. So no need to worry about the image quality of this camera!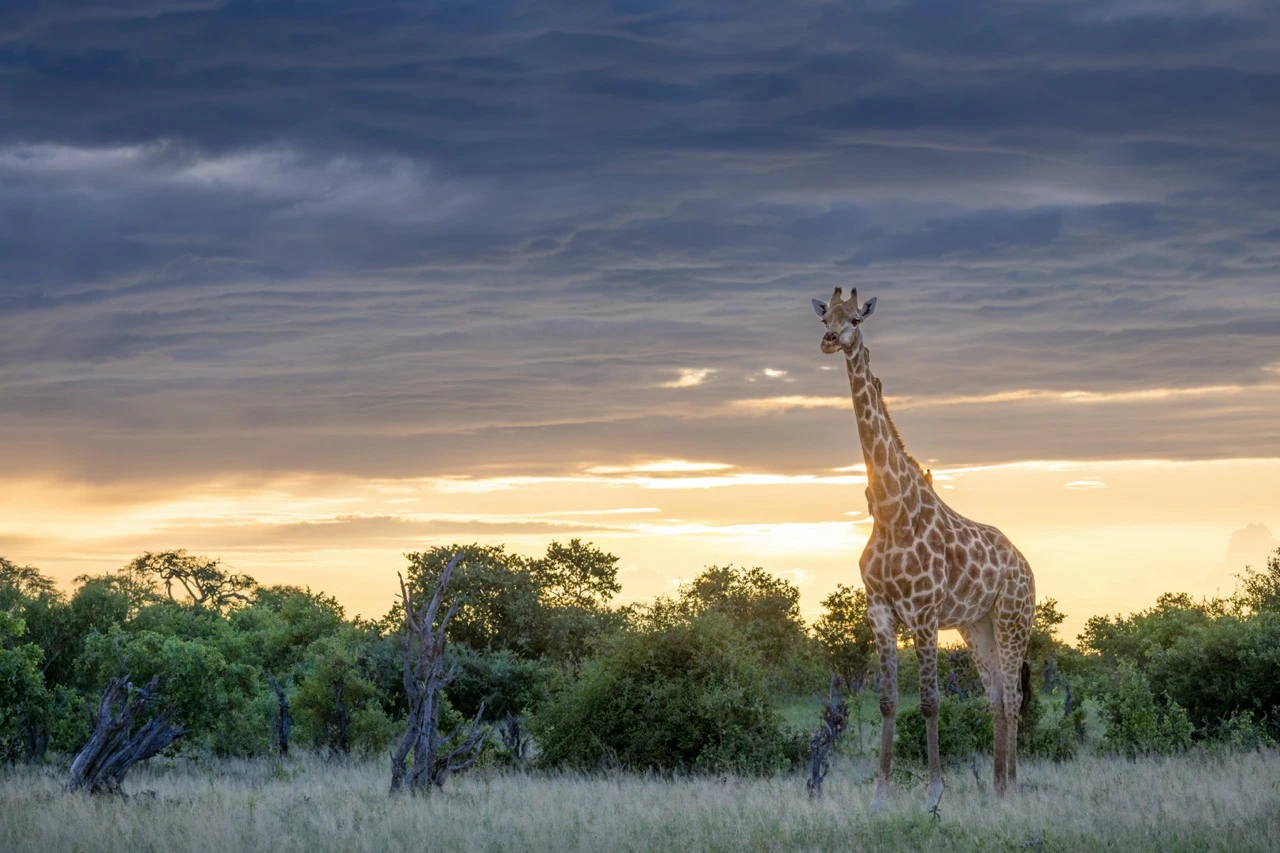 It should also be noted that the noise is less of an issue on the lower-megapixel cameras. Charl tested different high ISO values, shooting in low light. He noted that the photos were usable, with sufficient details and no noticeable colour distortion.
As for the rolling shutter, despite the much faster frame rate of 40 frames per second, Canon stated that the rolling shutter had been improved from the R6. However, in the field, we found it to be minor and almost not visible, at least when taking stills.

Many of you have probably heard of the pro capture mode that was introduced by Olympus cameras. When Canon announced that they now also have a prerecording function on the R6 Mark II, we were rather excited to test this new feature within the menu. It is located under the raw burst mode. Once enabled, the camera now groups a burst of raw images together and presents itself in a playback mode under a single thumbnail image with a special icon.
You can now browse the series of images and select the best shot of the sequence to save. Suppose you want to use the actual prerecording function. In that case, you need to enable the pre-shooting as well, which, once the shutter is halfway pressed, will prerecord images for half a second at 30 frames per second, so around 15 frames before you fully press the shutter.
This is super helpful when trying to nail a decisive moment, such as a kingfisher diving in or coming out of the water. However, this function is only available when using the electronic shelter. Since all images are embedded into sizeable raw burst files, standard software such as Adobe Lightroom won't recognize them.
You would have to extract the raw frames individually, either in camera or with Canon Digital Photo Professional. Of course, this is an extra step, but this feature is truly an incredible addition.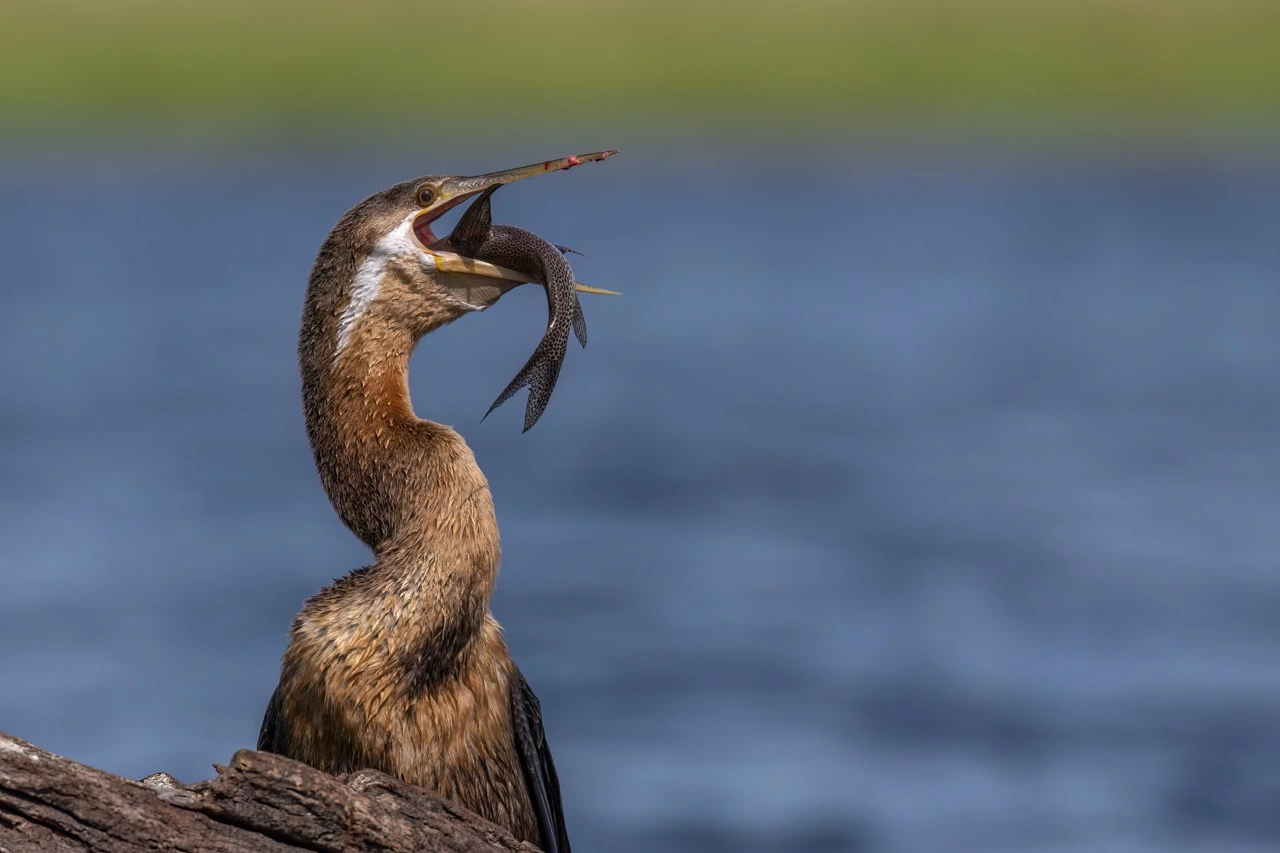 Video capabilities
Also, the video capabilities have been improved on the R6 Mark II. It now allows shooting video in 4K 60 uncropped and an oversample from 6K instead of an oversample from 5k and cropped on the R6. There is even a possibility of recording 6K Pro raw video via the HDMI port and an Atomos Ninja Recorder.
 The high-speed mode in full HD has been boosted to 180 frames per second. An improvement over the 120 frames per second of the R6. This is a feature that Charl likes to use a lot when filming wildlife because it allows the viewer to take in fast action fully.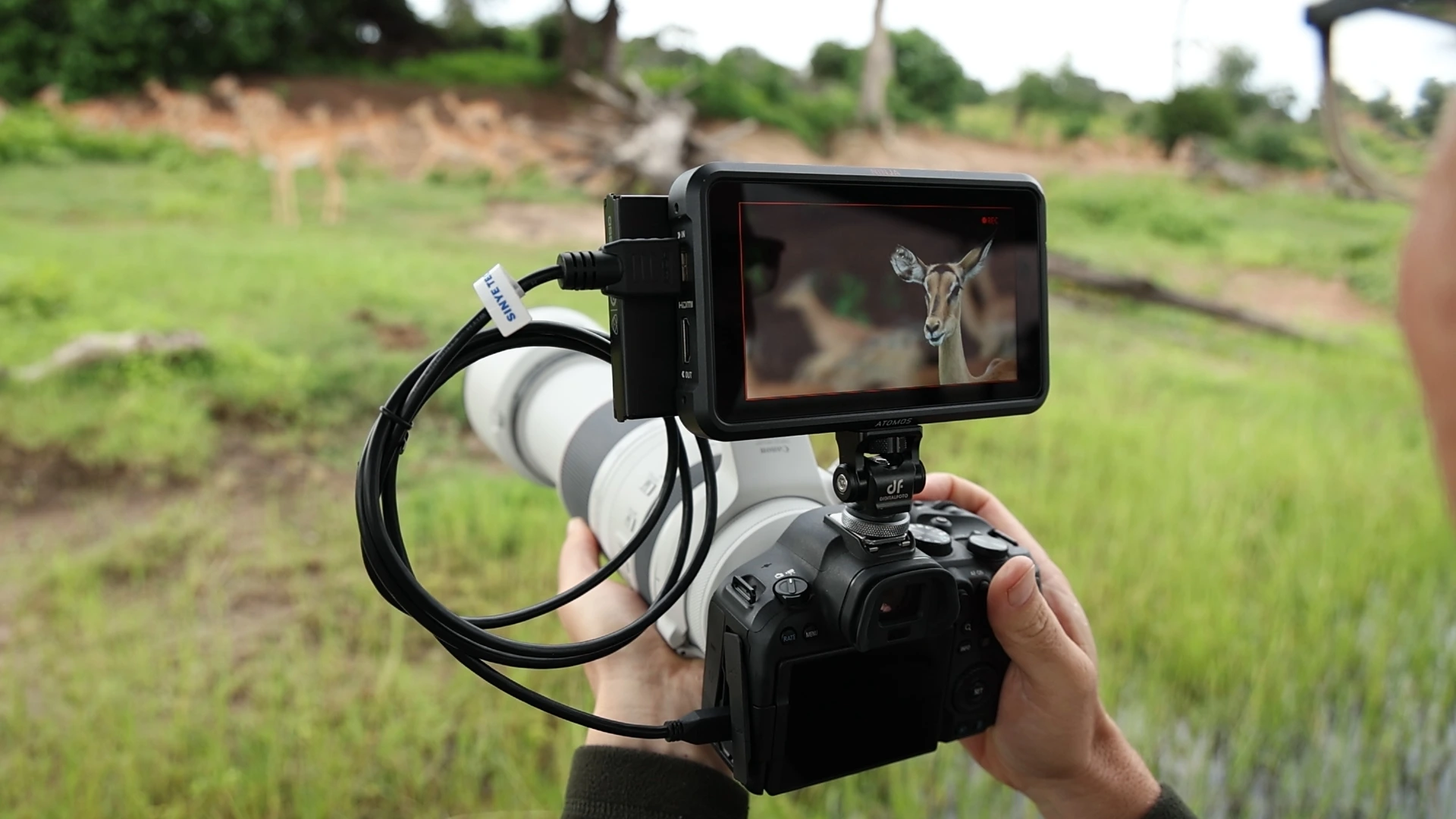 The great news is that the Canon EOS R6 Mark II no longer has a 30-minute limit per clip. That is due to an improved circuit design where heat is managed more efficiently, and overheating doesn't pose much of a problem.
During filming with the R6 Mark II, Charl never once had an overheating signal show up. According to cinematographers that have tested specifically for this, you should be able to continuously film in 4K 60P for at least 40 minutes. Same as on the photo side with video, you now also have the option to prerecord three to five seconds before you hit record.
Again, a great perk, filming fast wildlife plus breathing compensation, has been added.
However, there is a limited selection of lenses compatible with the Canon EOS R6 Mark II.

Charl's final thoughts on Canon EOS R6 Mark II
In summary, Charl notes he will purchase this camera as a second body. It is an absolute no-brainer for him at the camera's price point, excellent image quality and full features.
It has got the same number of megapixels as the R3. In addition, the autofocus performance felt on par, one of the essential features for a wildlife photographer. Plus, the faster frame rate, upgraded video specs and included perks like the prerecording function all convince Charl that this camera body will be a great addition to his camera bag.
If you want to upgrade from a DSLR system, or you're just starting in wildlife photography, and this full-frame mirrorless camera falls into your budget, chances are that the CanonEOS R6 Mark II will be the right camera for you. Now, is it worth the upgrade from the original R6? It depends on what your priorities are.
If you read our previous blog on the Canon R6, you know that we found this camera to be suited for wildlife and birds in flight, and we still believe this after having tested the R6 Mark II. So you should ask yourself if any improvements and added features will be worth the extra cost.
Do you ever use the video function? Do you need 40 frames per second and prerecord function because your priority lies in wildlife action, or are you managing just fine with the system you are using right now? It is a difficult one to answer, but as wildlife photographers, we would go for the update because of the simple improvements, like the easy switch between forward and video.
Which we know would save us plenty of shots and frustration. The fastest frame rate installs plus the hundred 80 P slow motion video are also features that we're excited about, and that would make upgrading worthwhile for us. But in the end, you will need to decide for yourself.
And if you have any other questions about this mirrorless camera, please feel free to leave us a comment down below. Also, if you'd like to come and join us at Pangolin Photo Safaris sometime, check out our safaris below!
Visit us on your next safari!