Botswana Seasons Explained
Is there a best time for Botswana safari?
When you choose Botswana as a safari destination you need to think carefully about the different Botswana seasons and what time to travel as there are so many factors to consider.
For example, you need to ask yourself questions like these:
What is my budget for a safari?
How long am I wanting to be on safari?
What wildlife viewing and photography do I want on safari?
Which animals and birds am I particularly wanting to see?
What will the weather in Botswana be like throughout the year?
Are there other places in Southern Africa I want to add to Botswana?
Once you have an idea of what exactly you are after then you need to consider the norms of the safari travel industry. The natural seasons, as well as the rates seasons, set out by the lodges and camps all factor.
Botswana's Weather Seasons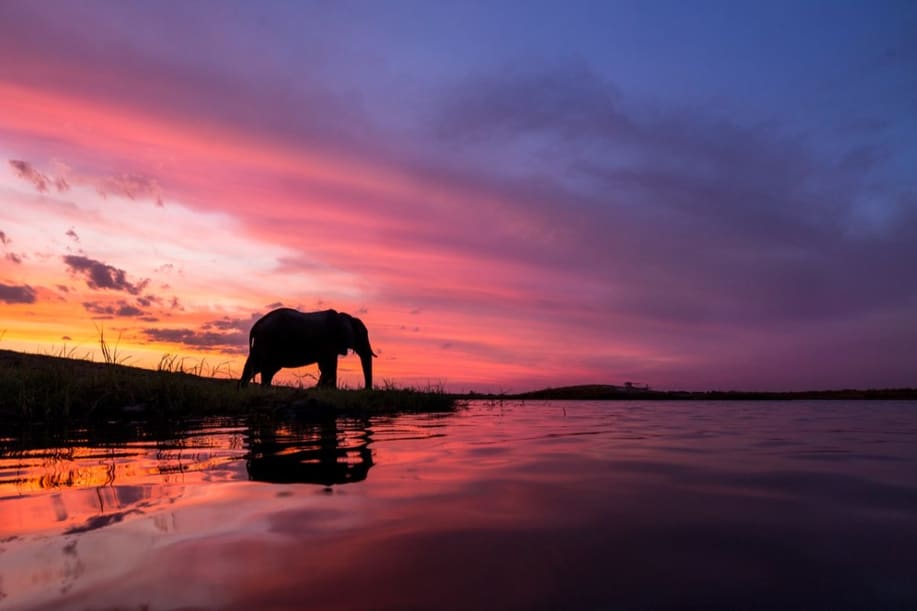 Botswana has two seasons really – summer and winter. The Summer (also known as the green season) runs from November through to April and the Winter (aka dry season) from May to October. Botswana doesn't really have a Spring and Fall.
Unlike the Northern hemisphere, there is less rain in the winter but the temperatures are lower. In fact, the temperatures first thing in the morning can get as low as 9-10 Celsius  (50 Fahrenheit). It does warm up quickly though with average daytime temperatures in the mid-20s Celsius (70 Fahrenheit).
As there is more rain in the Summer it can be often referred to as a wet season or rainy season which doesn't sound very appealing. Residents of places like Europe and North America associate rain with endless drizzle and miserable grey skies which just isn't the case in Africa. Often days in the summer months start with glorious warm sunshine that maintains throughout the day and then clouds start to build in the afternoon.
On most days there will then be a huge downpour that lasts no more than 15-30 minutes and then it breaks back to clear skies again. This can be wonderfully dramatic with dark moody skies leading to some compelling imagery. We know several pro photographers who insist on working only in the summer months to get these sorts of shots.
Animal sightings through the seasons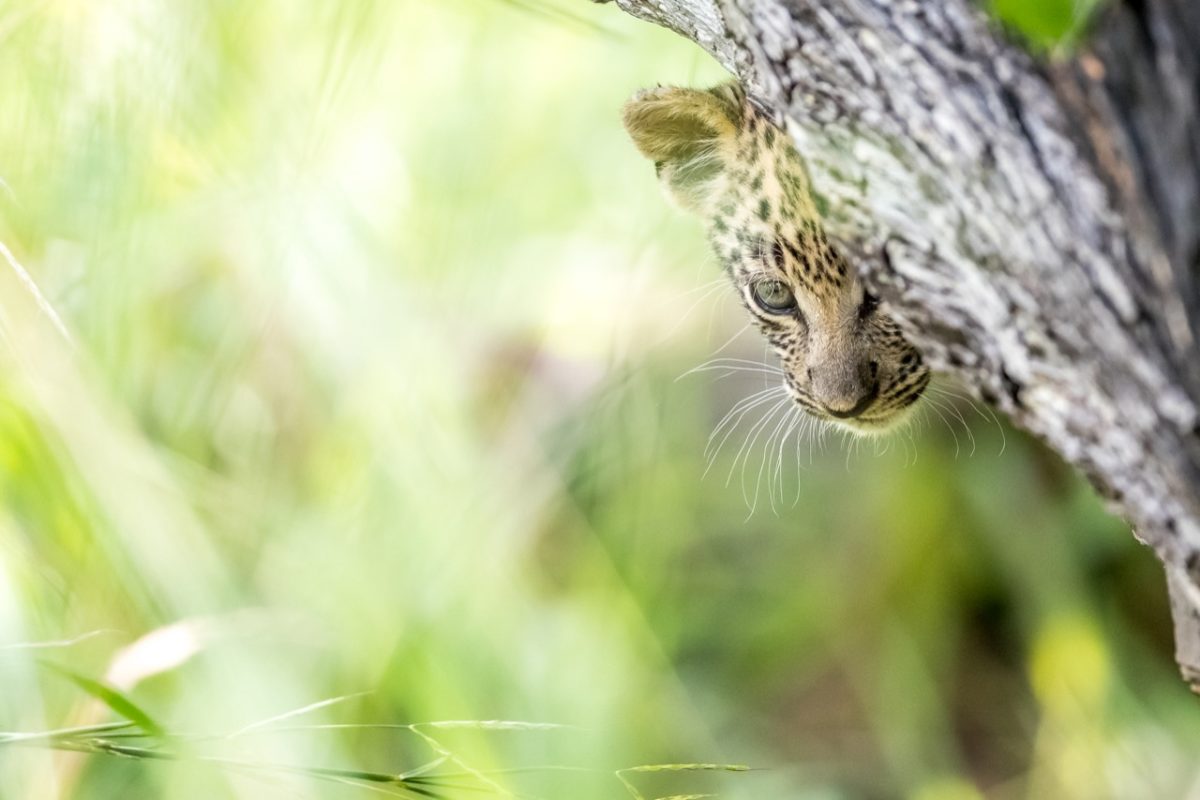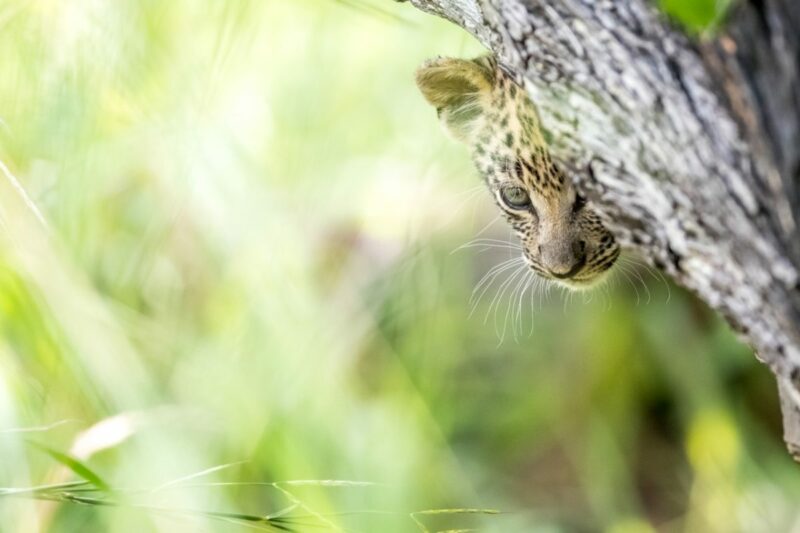 Winter or dry season
During the winter months, the terrain in Botswana is much drier with less foliage on the trees and bushes. This is an obvious advantage when it comes to locating animals. From a photographic point of view, it can be a little more challenging.
It is far more difficult to blur out a background that is crisscrossed by twigs and branches. This means that no matter how shallow your depth of field is you may well have soft brown lines behind your subject.
It is true that animals will tend to congregate around water sources that are scarcer in the dry winter months. This can be an advantage for hide photography especially where more animals may visit during the course of the day.
Summer or green season
There are two very good reasons why we think that green season could arguably be the best season for wildlife photography.
Firstly all of the migratory birds are in residence during these months so for anyone who enjoys bird photography this is the prime season. Secondly, the increase in the amount of foliage not only leads to far more appealing backgrounds but with more food comes more baby animals!
The early part of the green season especially is a wonderful time for new life. Impala for example can delay giving birth by several weeks until the rains arrive. This ensures there is more food for the mothers to eat to produce milk for their young.
Yes, there will be rain around but as I mentioned earlier the building thunderclouds in the afternoons can add drama to images and interesting diffused light situations. Couple this with the rates at most lodges being considerably lower – which I will come to in a minute – some might say that this is the best time to visit Botswana for wildlife photographers.
When is it the hottest in Botswana?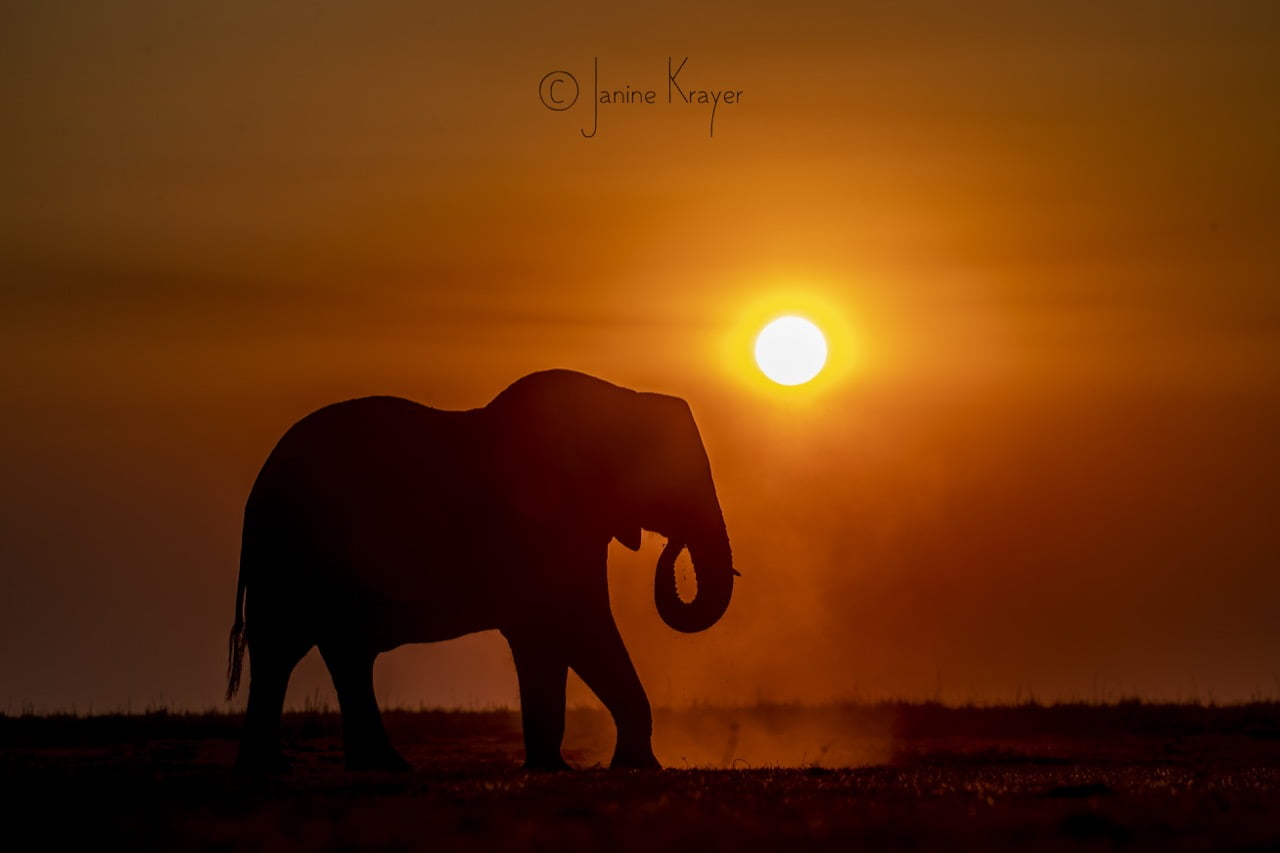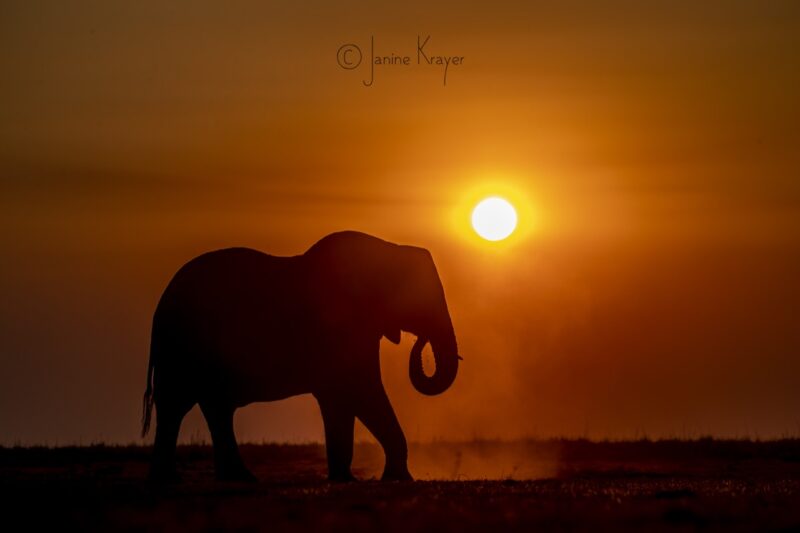 Towards the end of winter (October and November) the temperatures start to rise considerably as the onset of the rains arrive. Daytime temperatures in November can be extremely hot (40C/104F). If you can handle that sort of heat the abundance of animals along The Chobe River can be astonishing. The river is the last reliable water source in the North.
As soon as the rains arrive some animals will head back south (in the direction where the rain has come from) in search of fresh leaves and grass. Other animals stay all year round so you will never be without sightings in The Chobe. This is why we believe it's the best year-round photo destination in Africa.
The seasonal price differences in Botswana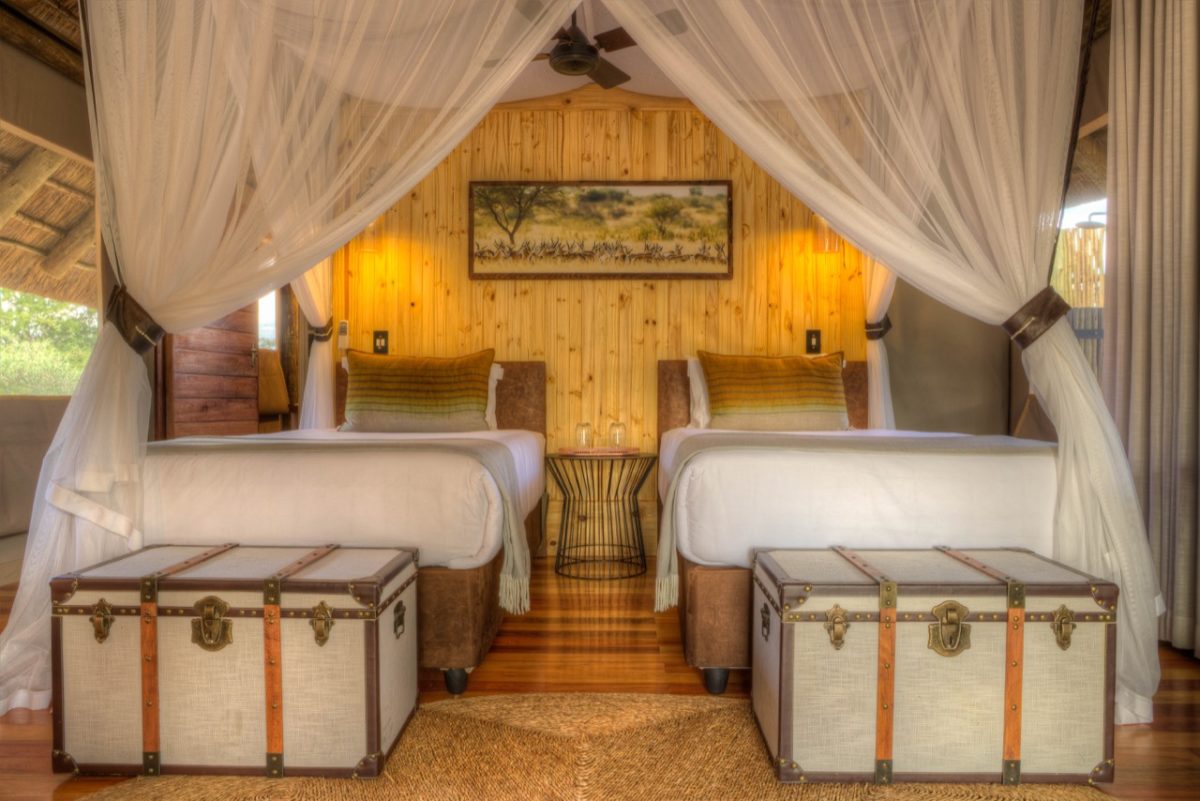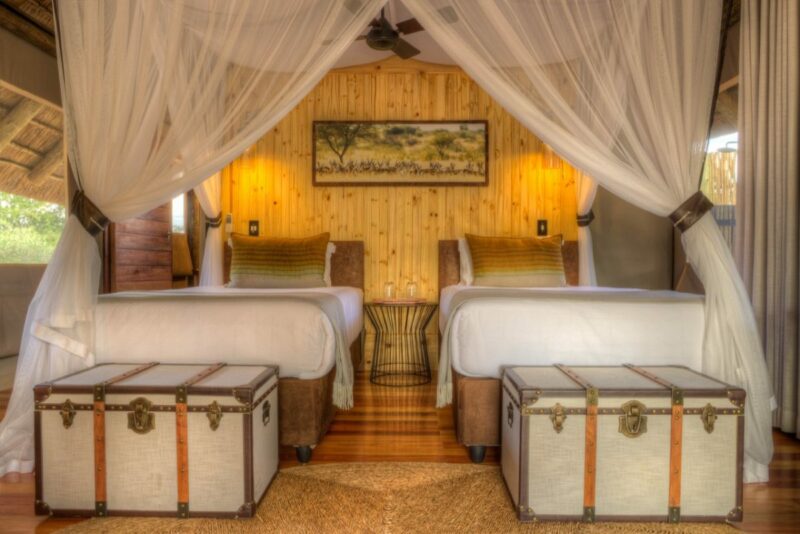 Over the years "generalist" safaris have always been busiest in the winter months with peak season between June and September. With safaris becoming more popular the Botswana High Season now stretches from April through to the end of October. This caters for the increased demand mainly from the Northern hemisphere.
The Botswana Low Season runs in the other months and you may find that some lodges also offer a spring and fall shoulder season too. The rates in these shoulder months sit mathematically between low and high.
This is the traditional business model for safari companies selling a traditional game viewing experience. Wildlife photographers, however, pride themselves on not seeing out the norm. We are wanting something different – and certainly more bang for our buck. Our Best of Botswana safari for example varies by as much as $3,000 per person depending on the time of year.
Rates in places like the Okavango Delta can be almost half of what they are in the peak seasons meaning that your hard-earned money will allow you to be there twice as long. Sure the game might be a little bit more difficult to find at times but certainly not twice as difficult. When you find the subject matter though you will more often than not be the only people there. The experience is topped off with photographing happy and healthy animals in a wonderful green bokeh!