First impressions on the Canon 100-500mm RF lens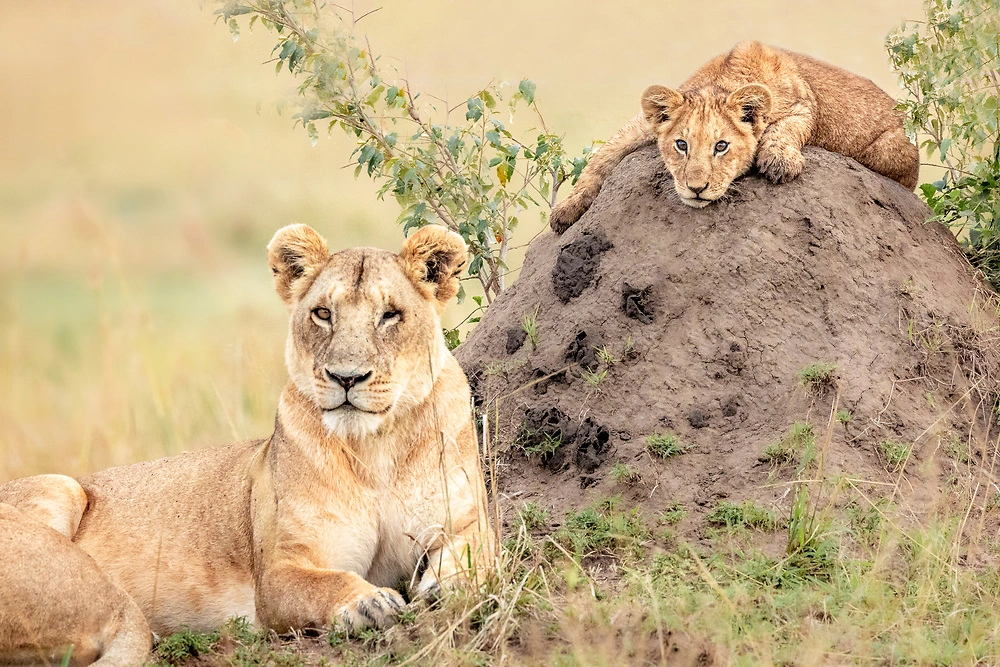 Not long ago, our Pangolin Photo Host, Janine Krayer, travelled through the Delta, Chobe and Kalahari with one of the new Canon lenses, the RF 100 – 500mm f4.5 7.1 L lens mounted to the Canon R6. In this blog, Janine will explain how this combination handled an action-packed Pangolin Photo Safari through Botswana.
Starting in the Chobe, as you may know, when photographing or filming from the specialised photographic boats – there is always the opportunity to get some fantastic low-level footage, whether that's of the iconic elephant interactions in the water or animals drinking on the river banks. Here, we observed that the 100-500mm lens truly offers impressive clarity and sharpness, especially when paired with one of the newer mirrorless canon cameras.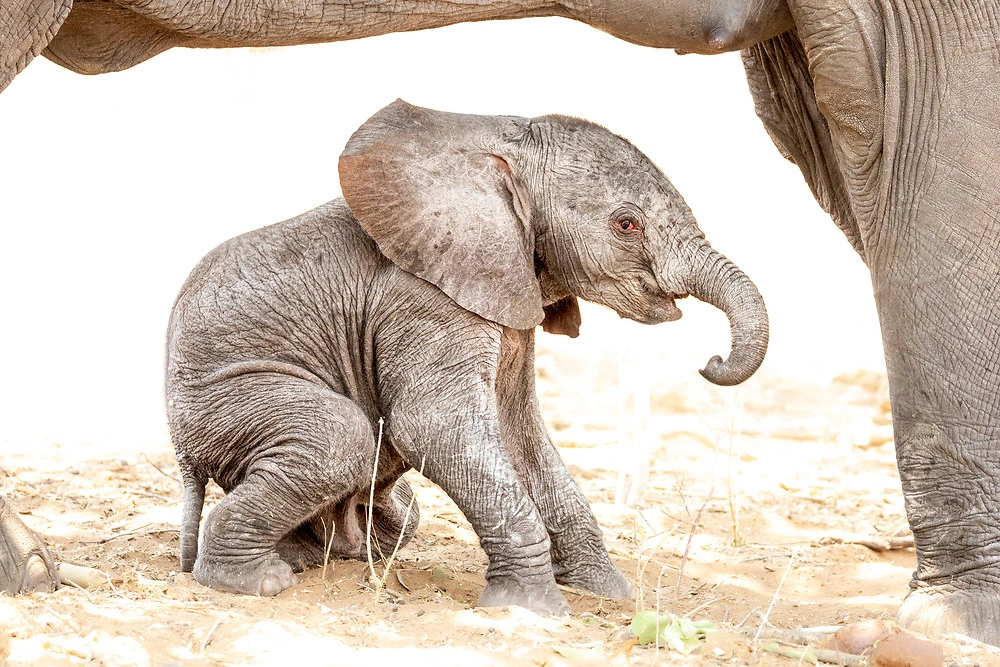 Janine was travelling on this safari with her client, Rimma Aronov, who was shooting with a Canon 100-500 RF lens on her Canon EOS R5 and her Canon EOS 1Dx Mark ii and 600mm f4 fixed prime lens. When asked to compare the two setups, she said, "Incredibly sharp, incredibly sharp lens, the percentage of shots that are tech sharp from this lens is significantly greater, even though 100-400mm is considered an excellent lens, also on the 1Dx, perfect combination.
But this combination is just unbelievable regarding sharpness." Janine then asks if the percentage of shots being sharp also has to do with the Canon EOS R5 combination, to which Rimma replied: "it might because the tracking may be better, especially with the eye tracking on the birds. So maybe that has to do with it, but I think it's probably the lens because the sharpness is much greater, even if you're just on a stationary subject. If you magnify even to 100% or 200%, I can see it's sharp even on the stationary shots."
Sounds great, right? But how does it compare to Canon's beautiful 600mm fixed F4 lens, which Rimma also travelled with? Janine believes that this depends on your outlook! Of course, you cannot reach the same subject separation and beautiful bokeh on a shorter lens with an aperture of F7.1 on 500mm.
Rimma notes that the 600mm is one of her favourite lenses. It is also very sharp, and the bokeh offered by F4 is unbelievable. The lens is, however, quite a lot bigger and heavier and more challenging to handle. Another thing to consider when comparing the 100–500mm and the 600mm is that it is harder to find the subject in the frame and focus on it. Overall Rimma's "keep rate" is much higher when using Canon's 100-500mm lens.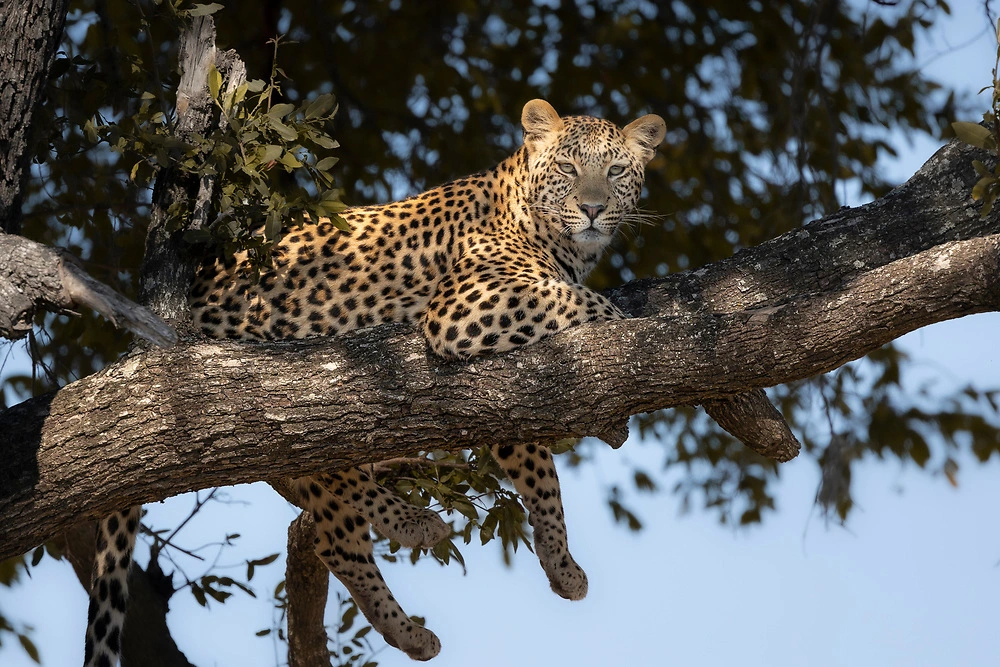 Canon's 100-500mm lens is also much easier to handle as it's lighter and more compact. Of course, it would be great if it had a softer background, as 7.1 can still be a little distracting, but as all wildlife photographers know, in some situations, that doesn't matter – especially for action shots or close-up portraits. But yes, if that softer background and bokeh effect is a prominent part of your photographic style, then it's best to fire up your biceps and grab that 600mm prime lens.
 That said, this lens wasn't designed to compete with a usm super telephoto lens, so naturally, the quality isn't the same. Bringing out this lens was Canon's way of substituting the well-tested 100 to 400mm MII for the mirrorless world.
As a wildlife photographer, Janine notes that the extra 100mm focal length was an incredible blessing as she often felt that the 400mm fell slightly short on a full-frame sensor. Add the extra length and reduced weight. This 500mm scores seriously well.
 Are you thinking of upgrading from your 100-400mm? Well, let's first dive a little deeper into this review first. As mentioned earlier, the 100-500mm is incredibly sharp and the clarity outstanding, but Janine notes her struggles to focus in low light conditions as a somewhat frustrating element.
She also mentioned that trying to backlight in the middle of the day was more challenging. Janine initially wanted to blame the R6 but remembered on previous tests with the R5 or the R6 shooting the Canon 100–400 MkII with the EF to RF converter that she never ran into these problems as much as she did on this safari.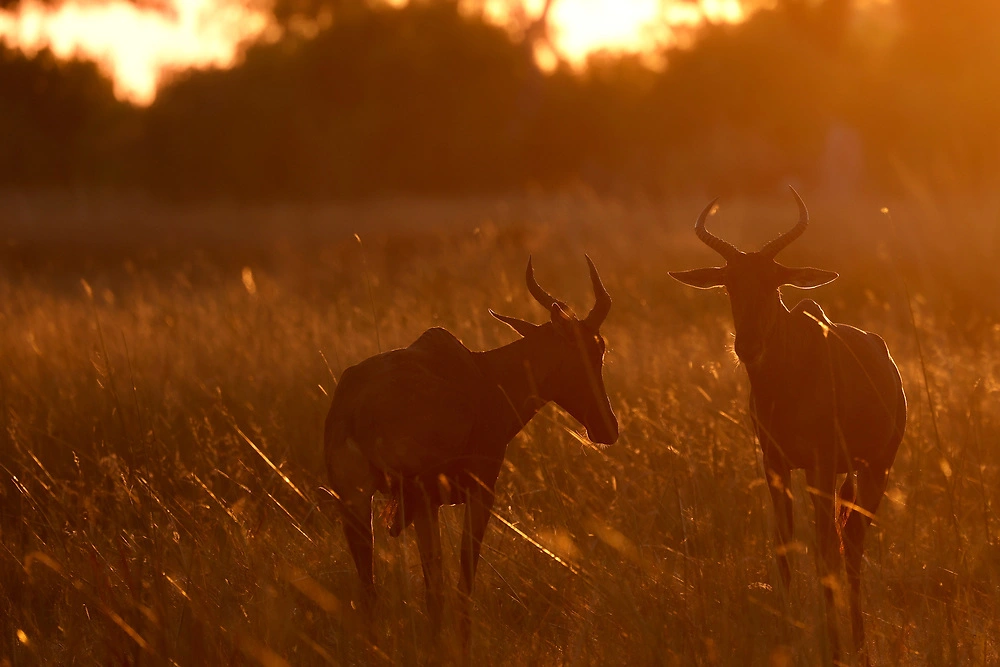 She may have gotten the hang of it with a little more time! Did you find this issue too in the beginning? Let us know in the comments below.  
 However, Janine admits that the overall quality of the 100-500mm Canon RF lens is entirely something else, especially when shooting subjects at a larger distance. When looking back at photos in post-production, you can see that the quality of detail you find in the RF lens starts seriously outperforming the older EF 100 – 400mm Mkii.
 What if I add a 1.4x extender to my 100-400mm? Janine followed a gorgeous female leopard and compared the two camera setups, and again when comparing image quality – she could see that again, the 100-500mm was the clear winner. Details like the whiskers on the leopard just became crystal clear and pin sharp.
So, in a nutshell, and considering everything, Janine's first impression of this lens was that there was no comparison to the 100-400m; the 100-500mm truly outperforms from a quality standard. However, does that help you if you struggle to focus in the first place? Janine honestly believes that with a little more practice and getting used to the lens, you could overcome it.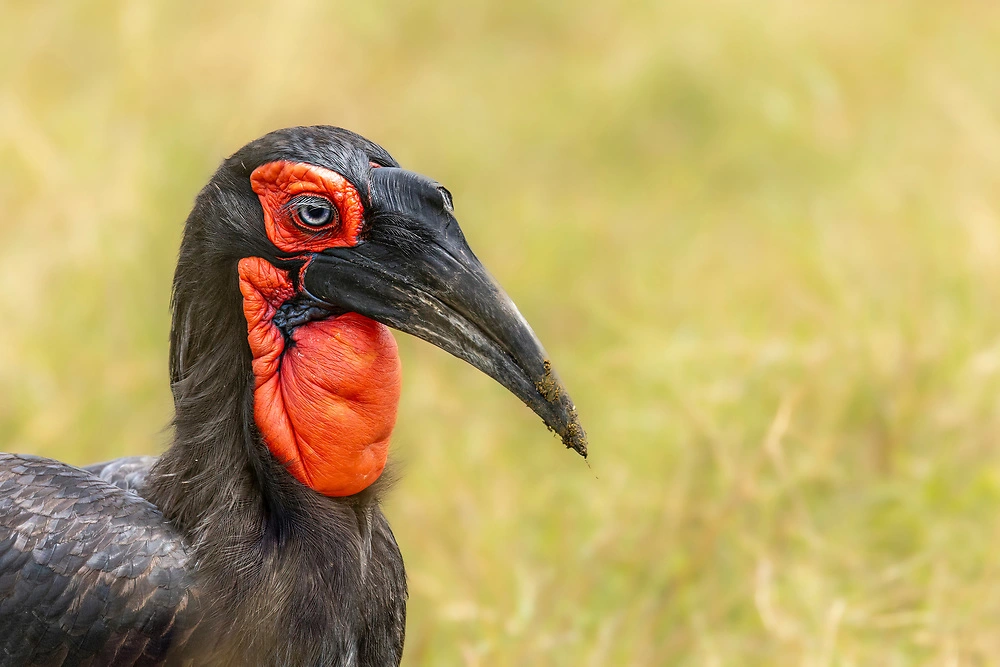 Overall, this lens is tech-sharp and fun to play with one of the new mirrorless cameras, especially if you use the new animal eye tracking, which works beautifully on the 100-500mm with absolutely no delays when it could pick up on the eye.
 A final note from Rimma on the matter! "I could never get the bird in flight on the 600mm by the time I find them in the viewfinder. They're long gone and nesting somewhere. But with this. It's just so easy. It's almost like the camera finds the bird for you and focuses on the eye. It takes a bit of practice, of course, but I've gotten more birds on this trip than I've done in my previous years of shooting. Most of the time, I didn't even attempt it back then. Now, it's fun! I mean, you could actually end up with images, sharp images, nice images!".
 Below are a selection of images Janine took with Canon's 100-500mm RF Lens. 
 This lens has now been on the market for about a year, so we'd love to hear about your experience with it so far. So tell us in the comments – we'd love to hear your thoughts. Better yet, come and put your camera set up to the test on a safari with us.

Want to learn more? Join us on a photographic safari.