Learning will be the new luxury on a post Corona photography holiday.
If there is one thing, we have learned over the last few months, it's that time is a very precious commodity and "holiday time" even more so. With the world taking a sabbatical from travel for the immediate future, our attention, as members of the safari industry, turns to what will clients be looking for when they return to a post corona safari.
We know that there is a lot of pent up frustration among clients who want to start planning their trips but with no definite timeline to play with, we are existing in a state of limbo. One thing is for certain though with the world's population hobbled by this insidious virus the hierarchy of needs for what is desirable on a safari is going to undergo a paradigm shift. Over that last decade, there has been, what can be best described as, a "luxury arms race" between safari lodges to provide pampered clients with more and more elaborate and frivolous embellishments to what should be a very simple offering at its core – a chance to reconnect with nature.
"I foresee a change in the recent fast-paced, multi-destination, ultra-luxury, safari itineraries on the horizon," says Pangolin Photo Safaris Director Toby Jermyn. "People will literally be wanting to stop and smell the roses and not dash about on numerous charter flights to carbon copies, of the same old lodges, on the next leg of a well-trodden safari circuit".
They will want more from their safari experience. Whether that's more walking and learning about the small stuff – tracks, insects, grasses and the odd bit of scat! Slower game drives with time spent in hides and observation points waiting for animals to approach rather than being on a "Ferrari safari" chasing down the Big 5".
Pangolin Photo Safaris is seeing a surge in demand for people wanting to come and learn photography during their safari with the average length of stay at The Pangolin Chobe Hotel hitting the four-night mark. Remarkably 70% of the clients who have crossed the threshold of the hotel have done so without a camera knowing that the hotel will supply them with a DSLR camera and tuition as part of the room rate. Wildlife photography is no longer the niche activity it once was.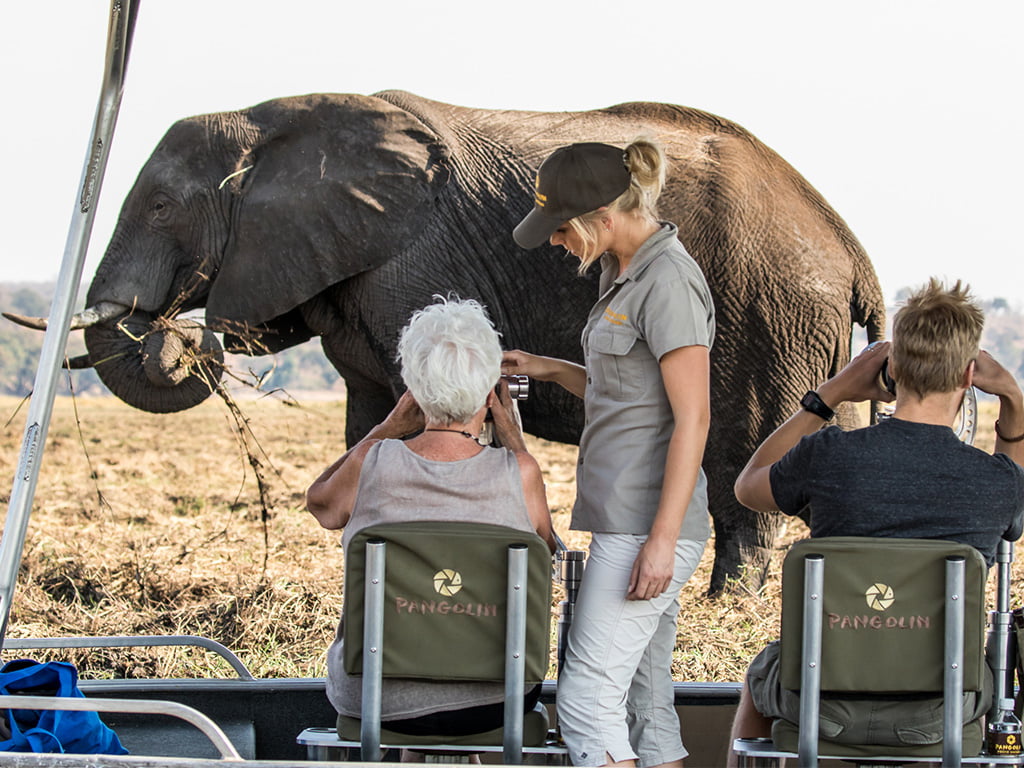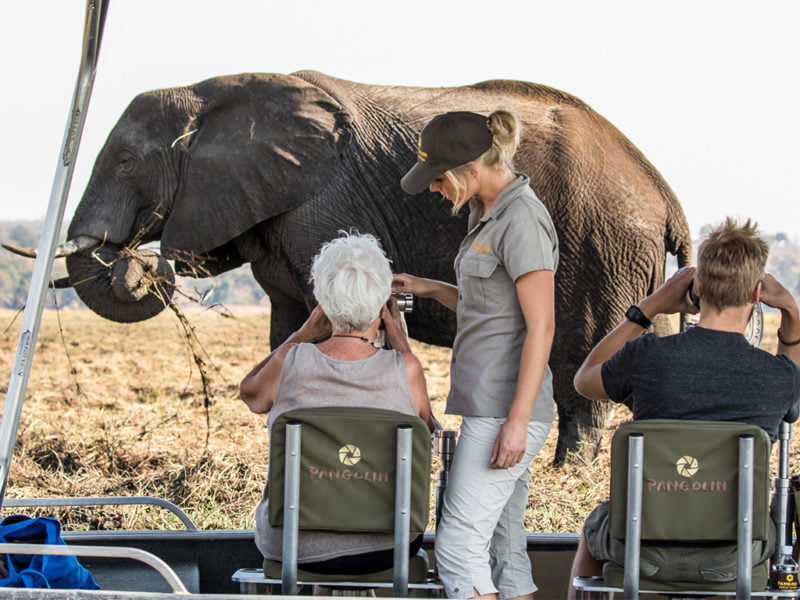 "In recent weeks we have also seen a significant increase in bookings from solo travellers. People who have probably been in solo lockdown for the past few months. They are also seeking reconnection on a human level and are choosing a group learning experience in which to do that" says Jermyn.
Photography, by its very nature, is a cerebral and immersive activity. Give someone a camera and a long lens and suddenly a whole new world opens up to them. They marvel at details on animals they would normally drive past. Birds especially. Photographers will often spend inordinate amounts of time with one subject analysing its behaviour, shape, pattern and details in the ever-changing African light. Photographers don't rush.
In response Pangolin has released details of a new 7-day Best of the Chobe photo safari where clients will spend a week learning wildlife photography from the basics through to advanced skills and techniques in the best classroom, and arguably the most productive year-round photo destination, in the world – The Chobe National Park.
In a modern fast-paced world people simply don't have the time to attend evening classes or stick to online tutorials that are not related to their work. Webinar fatigue is becoming a thing! Who can commit to 6 Wednesday nights in a row to learn photography in a classroom? Very few.
The safari divides its 6 nights between the Pangolin Voyager Houseboat and Pangolin Chobe Hotel, with a maximum of eight guests per departure, with package rates from only $2450 to $3450 (Seasonal rates) it also brings down the average price per night of an extended itinerary.
The clients can then maybe afford a little dose of luxury afterwards in an Okavango Delta camp, armed with all new photographic skills, as a reward. Because luxury is more enjoyable when it's been (L)earned!